These two pieces are the first rugs born from a new partnership with a US rug maker. The rugs produced are super hardwearing and the perfect addition to any busy home, working ranch, commercial space/ hotel/ function room or barn. They can take the abuse of tracked in snow, muddy work boots and the spills of a busy family/ working life and are easy to clean with just warm water .
They can be made in sizes from a 3ft x 4ft to a mammoth 8ft x 11ft and many sizes in between, also an 8ft round is possible. 
The colours and colour fades achievable are amazing and I am so excited about this colaboration.
>>---> X <---<<
I am currently working on more designs so if you are interested please get in touch.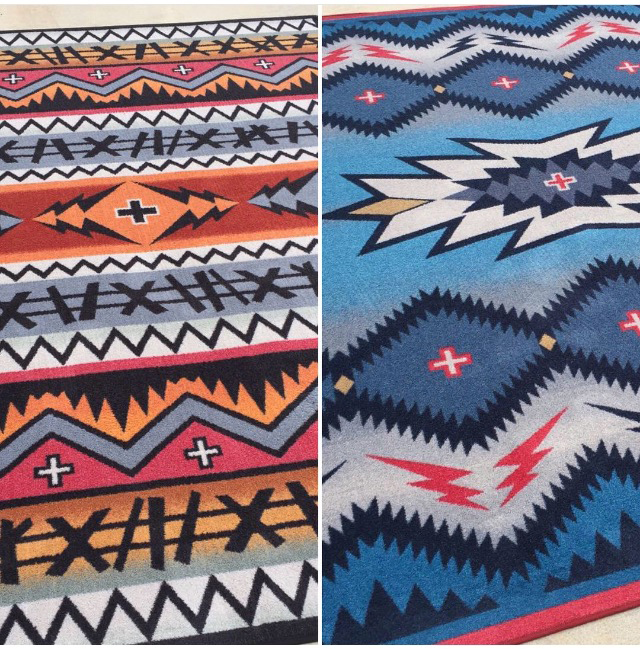 Captain' and Pilot'
These two 8ft x 11ft rugs went to a busy creative studio specializing in visual effects, motion graphics, and design based in Chicago. 
For further details >>---> http://knightmills.com/product/for-my-us-customers/